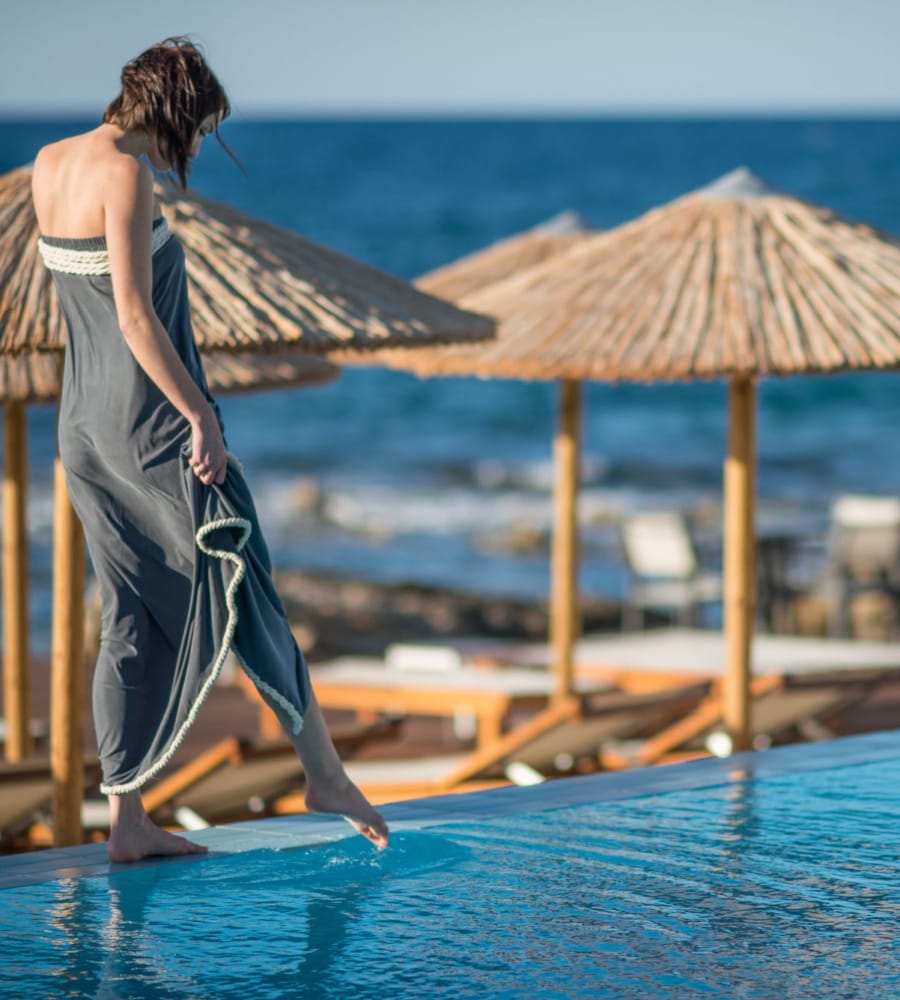 A place that fascinates you...
Never-ending journey
Corinna Mare Hotel: a favorite destination, an endless journey, a place that fascinates you with its simplicity and authenticity, inviting you back again and again ...
Corinna Mare Hotel in Chania is a complex of 50 rooms (suites and studios) that stretches to the tip of a small peninsula, making its way into the surrounding sea. The backdrop is the island mass of Agioi Theodoroi, behind which the sun disappears every evening, magically painting the horizon.
Calm colors, abstract lines, comfortable and functional spaces, low romantic lighting, aim to seduce you and help you unwind.
Here you can have fun, calm down, enjoy yourself and feel right at home!
We invite you to visit the renewed Corinna Mare!