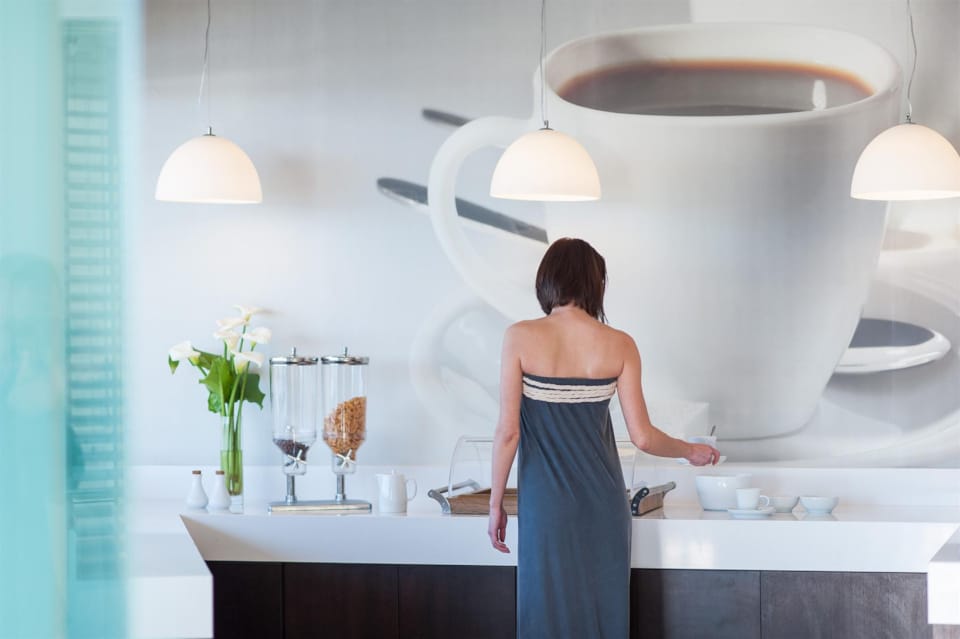 Let all your senses take off
The secret of the taste is multidimensional and presupposes: honesty, quality, pure ingredients, enthusiasm, and authentic atmosphere.
Corinna Star Restaurant 's kitchen follows the same philosophy of simplicity and authenticity with "captain" Mr. Giannis, his wife Stella and their 2 sons.
A variety of flavors of genuine Cretan and extended Mediterranean cuisine is offered, based on Cretan oil, of our own production! Try a variety of traditional appetizers, snacks, salads, seafood and Cretan specialties. The raw materials are selected from local markets and our recipes are homemade.
Our seafood menu is also renewed.
You will miss out on a unique experience, if you do not try the seafood pasta with mussels and lobster, accompanied by Moshofilero or Sabbatiano wine.
Read TRIP ADVISOR reviews about our kitchen.